We are excited to announce that the Gordon and Betty Moore Foundation has awarded a rese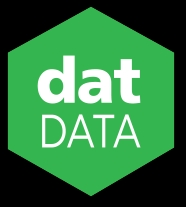 arch grant to the California Digital Library and Code for Science & Society (CSS) for the Dat-in-the-Lab project to develop practical new techniques for effective data management in the academic research environment.
Dat-in-the-Lab
The project will pilot the use of CSS's Dat system to streamline data preservation, publication, sharing, and reuse in two UC research laboratories: the Evolution: Ecology, Environment lab at UC Merced, focused on basic ecological and evolutionary research under the direction of Michael Dawson; and the Center for Watershed Sciences at UC Davis, dedicated to the interdisciplinary study of water challenges.  UC researchers are increasingly faced with demands for proactive and sustainable management of their research data with respect to funder mandates, publication requirements, institutional policies, and evolving norms of scholarly best practice.  With the support of the UC Davis and UC Merced Libraries, the project team will conduct a series of site visits to the two UC labs in order to create, deploy, evaluate, and refactor Dat-based data management solutions built for real-world data collection and management contexts, along with outreach and training materials that can be repurposed for wider UC or non-UC use.  
What is Dat?
The Dat system enables effective research data management (RDM) through continuous data versioning, efficient distribution and synchronization, and verified replication.  Dat lets researchers continue to work with the familiar paradigm of file folders and directories yet still have access to rich, robust, and cryptographically-secure peer-to-peer networking functions.   You can think of Dat as doing for data what Git has done for distributed source code control.  Details of how the system works are explained in the Dat whitepaper.
Project partners
Dat-in-the-Lab is the latest expression of CDL's longstanding interest in supporting RDM at the University of California, and is complementary to other initiatives such as the DMPTool for data management planning, the Dash data publication service, and active collaboration with local campus-based RDM efforts.  CSS is a non-profit organization committed to improving access to research data for the public good, and works at the intersection of technology with science, journalism, and government to promote openness, transparency, and collaboration.  Dat-in-the-Lab activities will be coordinated by Max Ogden, CSS founder and director; Danielle Robinson, CSS scientific and partnerships director; and Stephen Abrams, associate director of the CDL's UC Curation Center (UC3).
Learn more
Stay tuned for monthly updates on the project. You can bookmark Dat-in-the-Lab on GitHub for access to code, curricula, and other project outputs.  Also follow along as the project evolves on our roadmap, chat with the project team, and keep up to date through the project Twitter feed.  For more information about UC3, contact us at uc3@ucop.edu and follow us on Twitter.