I couldn't be more excited to tell you that my book, Data Management for Researchers, is now officially published!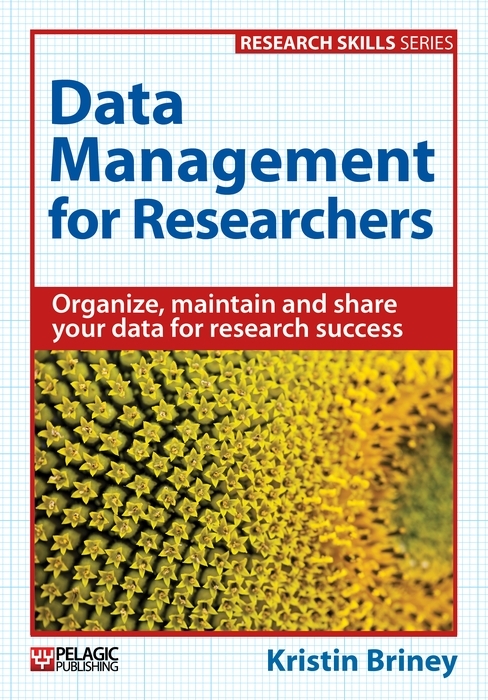 The book is described as:
A comprehensive guide to everything scientists need to know about data management, this book is essential for researchers who need to learn how to organize, document and take care of their own data.

Researchers in all disciplines are faced with the challenge of managing the growing amounts of digital data that are the foundation of their research. Kristin Briney offers practical advice and clearly explains policies and principles, in an accessible and in-depth text that will allow researchers to understand and achieve the goal of better research data management.
This book is a direct descendant of this blog and also describes the practical things researchers can do to take care of their data better. While some of the content may be familiar to long-time blog readers, there is plenty of new information in the book that has never been mentioned here. Being able to expand on the full range of data management topics is definitely a major advantage of the book format!
If you'd like a copy for yourself (or want to recommend your library buy a copy), it's available through the publisher. You can also get a copy on Amazon (the ebook is already available and the paperback/hardback version will be in stock soon).
Finally, thank you all so much for reading the blog. Without this forum and your interest in the topic, I wouldn't be the proud author I am today. So thanks.